---
Size chart
Men's Rings Size Chart
We want to make sure MARCO DAL MASO jewellery is the correct fit for you.
Use the guide below to help you find the right size or download our guide.
INNER DIA. MM
ITALIAN
USA
UK
EUROPE
15.61
9
4¾
J

¼

49
15.92
10
5¼
K

¼

50
16.24
11
5

¾

L

¼

51
16.56
12
6
M
52
16.88
13
6

¼

M

½

53
17.20
14
6

¾

N

½

54
17.52
15
7

¼

O

½

55
17.83
16
7

½

P
56
18.15
17
8
Q
57
18.47
18
8

¼

Q

½

58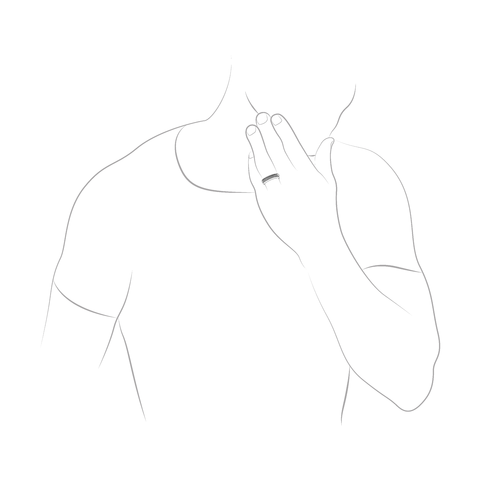 Initial A Signet Ring with White Diamonds ct.0.09 and polished and matte 18K rose Vermeil
Stone: Diamond
Stone Colour: White
Stone Carat: 0.09
Metal: 925 Sterling Silver
Finish: Polished
SKU: AGAN0060-01PI-A-14
At MARCO DAL MASO, we are proud to use 100% recycled materials for all of our 18kt gold and sterling silver items. It is estimated that only 28% of our world's gold is recycled and when it comes to silver, 18%.


By recycling, there is less emphasis on mining, which reduces CO2 emissions and improves our carbon footprint.Learn More
We are committed to care and quality for each individual product. Each piece is handmade in Italy by skilled artisans in the heart of Vicenza.
Vermeil is an exquisite jewelry finish that combines luxury and durability. Our process consists of a generous 18-karat gold layer meticulously plated over solid sterling silver, exceeding industry standards of 14-karats. What truly sets vermeil apart from standard gold plating is the substantial 2.5-micron gold thickness, ensuring long-lasting beauty.
Care Tips:
Avoid contact with fragranced products, lotions, and perfumes to preserve the plating.
Store in a dry, soft-lined box, keeping pieces separated.
Clean with a gentle microfibre cloth.
Remove before swimming, bathing, or using chemical soaps.
Apply perfumes and cosmetics before wearing your jewelry.
Remove vermeil jewelry before sleeping to prevent wear.
Do not use a silver cloth, as it may remove the gold plating.
Remember, all plating naturally fades with wear. While vermeil offers stunning jewelry at an affordable price, for lasting brilliance, consider investing in solid gold. Contact us to explore solid gold options. We do not currently offer a re-plating service.
We are proud to say that each piece of MARCO DAL MASO jewellery is created by skilled Italian artisans in the heart of Italy.
If the piece you have ordered is in stock we endeavour to have this shipped to you within 5-7 working days. Should this not be the case, we will immediately be in touch to update you with current shipping times.
Your MARCO DAL MASO jewellery can be customised. From personalising a special piece to customising your own collection - the choice is yours.
Get in touch with one of our team to assist you.
MONETA Initial Signet Ring with Diamonds - A

Bespoke Enquiry