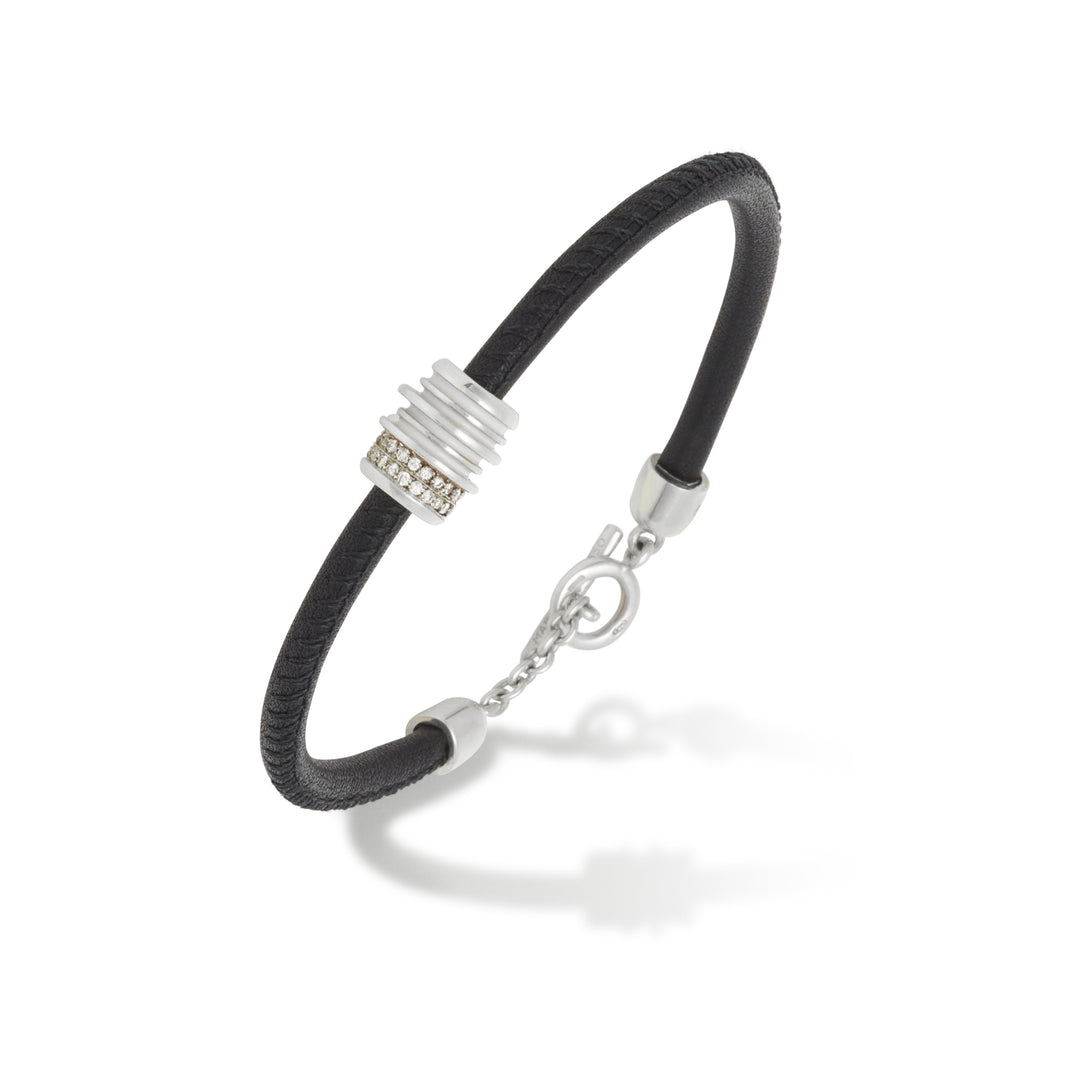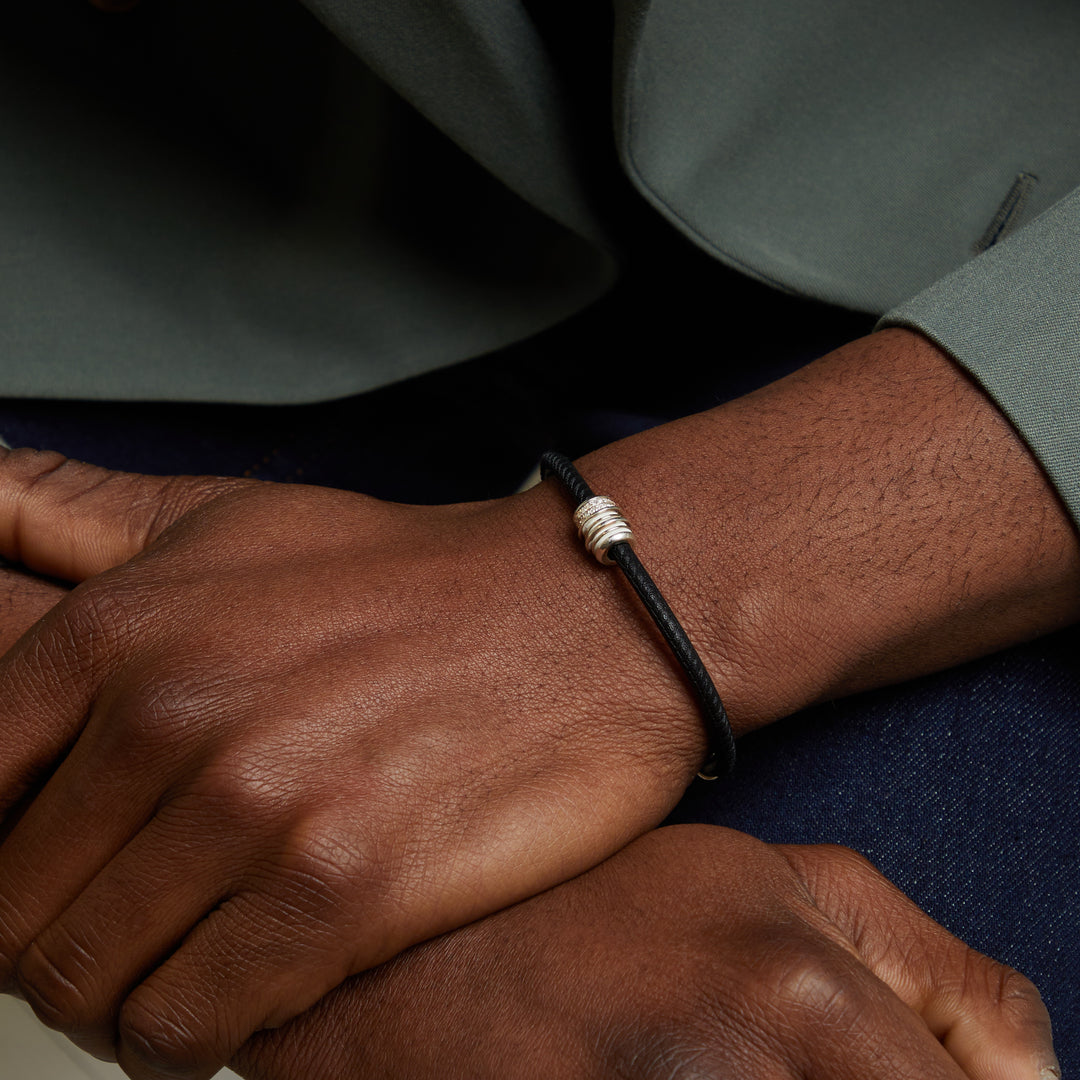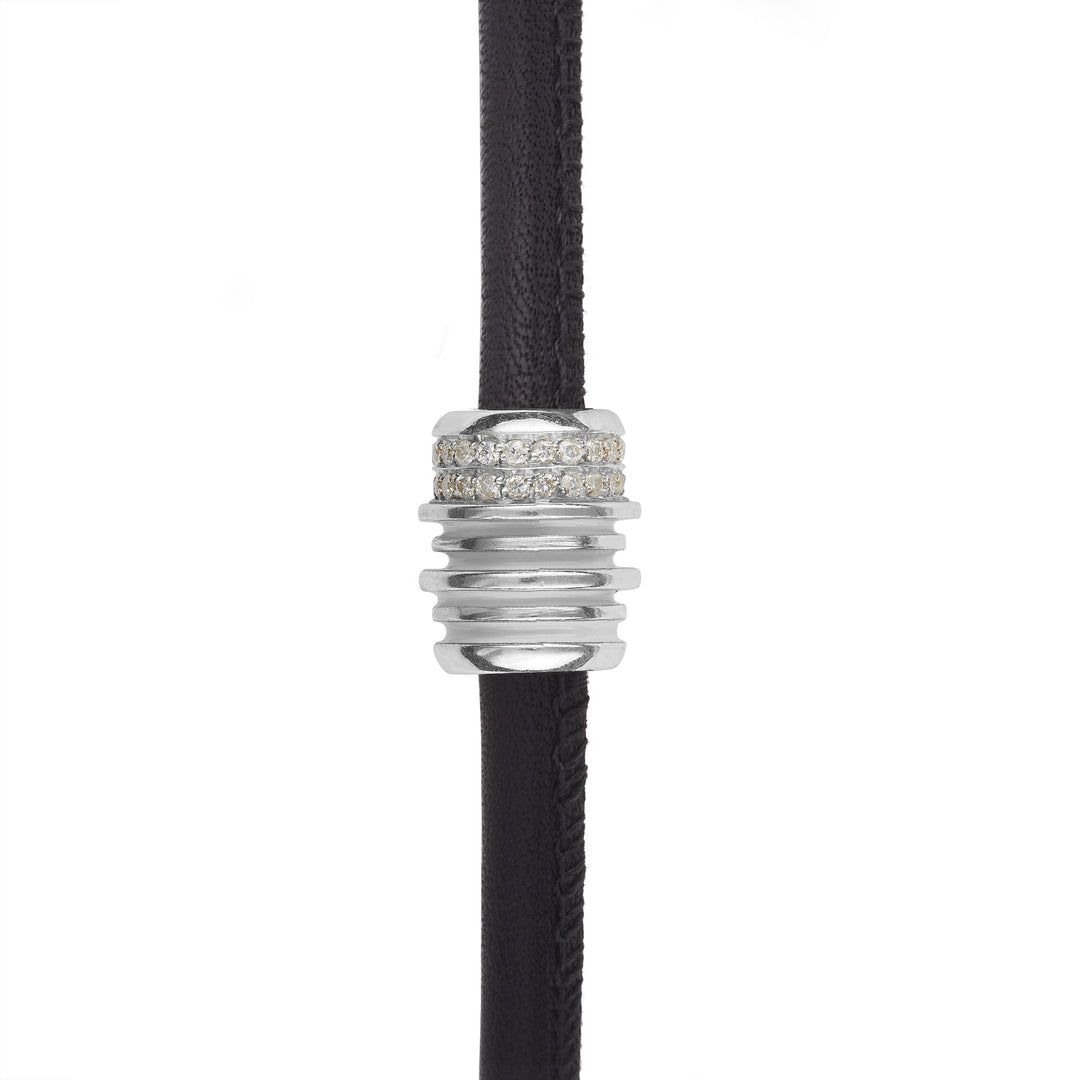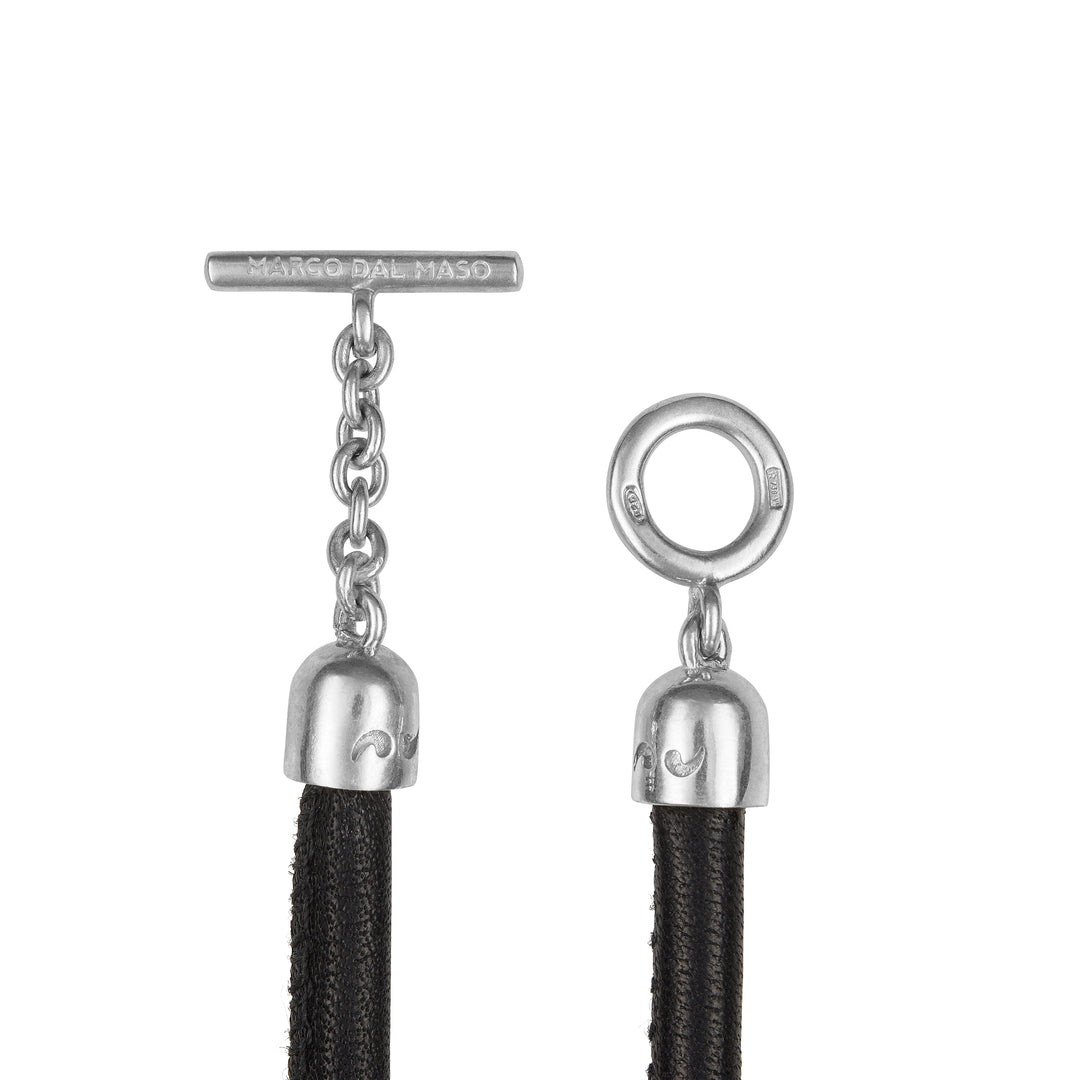 Acies Collection
ACIES Triple White Polished Roller Bracelet with White Diamonds and Ivory Enamel
---
Size chart
Men's Bracelets Size Chart
In order to determine your wrist size, you can use a tape measure or ribbon which you can then measure against a ruler. Alternatively, print our sizer and follow the steps to guide you. Learn More.
SIZE

See measurements in centimeters inches

X-Small

17.3cm— 18.3cm

6.8in—7.2in

Small

18.3cm— 19.3cm

7.2in—7.6in

Medium

19.3cm—20.3cm

7.6in—8.0in

Large

20.3cm—21.3cm

8.0in—8.4in

X—Large

21.3cm—22.3cm

8.4in—8.8in
Roller Triple White Polished Silver Bracelet with White Diamonds ct.0,34, ivory enamel and black leather
Enamel Colour: Ivory
Stone Colour: White
Stone: Diamond
Stone Carat: 0.34
Metal: 925 Sterling Silver
Finish: Polished
SKU: AGBR0154-02WHPN1EA-XS
At MARCO DAL MASO, we are proud to use 100% recycled materials for all of our 18kt gold and sterling silver items. It is estimated that only 28% of our world's gold is recycled and when it comes to silver, 18%.


By recycling, there is less emphasis on mining, which reduces CO2 emissions and improves our carbon footprint.Learn More
We are committed to care and quality for each individual product. Each piece is handmade in Italy by skilled artisans in the heart of Vicenza.
We are proud to say that each piece of MARCO DAL MASO jewellery is created by skilled Italian artisans in the heart of Italy.
If the piece you have ordered is in stock we endeavour to have this shipped to you within 5-7 working days. Should this not be the case, we will immediately be in touch to update you with current shipping times.
Your MARCO DAL MASO jewellery can be customised. From personalising a special piece to customising your own collection - the choice is yours.
Get in touch with one of our team to assist you.
ACIES Triple White Polished Roller Bracelet with White Diamonds and Ivory Enamel

Bespoke Enquiry